Need a call back?
Simply fill out the form below and we'll call you.
Give us a call!
Get in touch, we want to hear from you.
Upload your CV
Be a part of our team at FPM, simply fill out the form below.
Upload your CV
Be a part of our team at FPM, simply fill out the form below.
back to news
09 March 2022
Empowering Talent Summit | Hybrid Event
---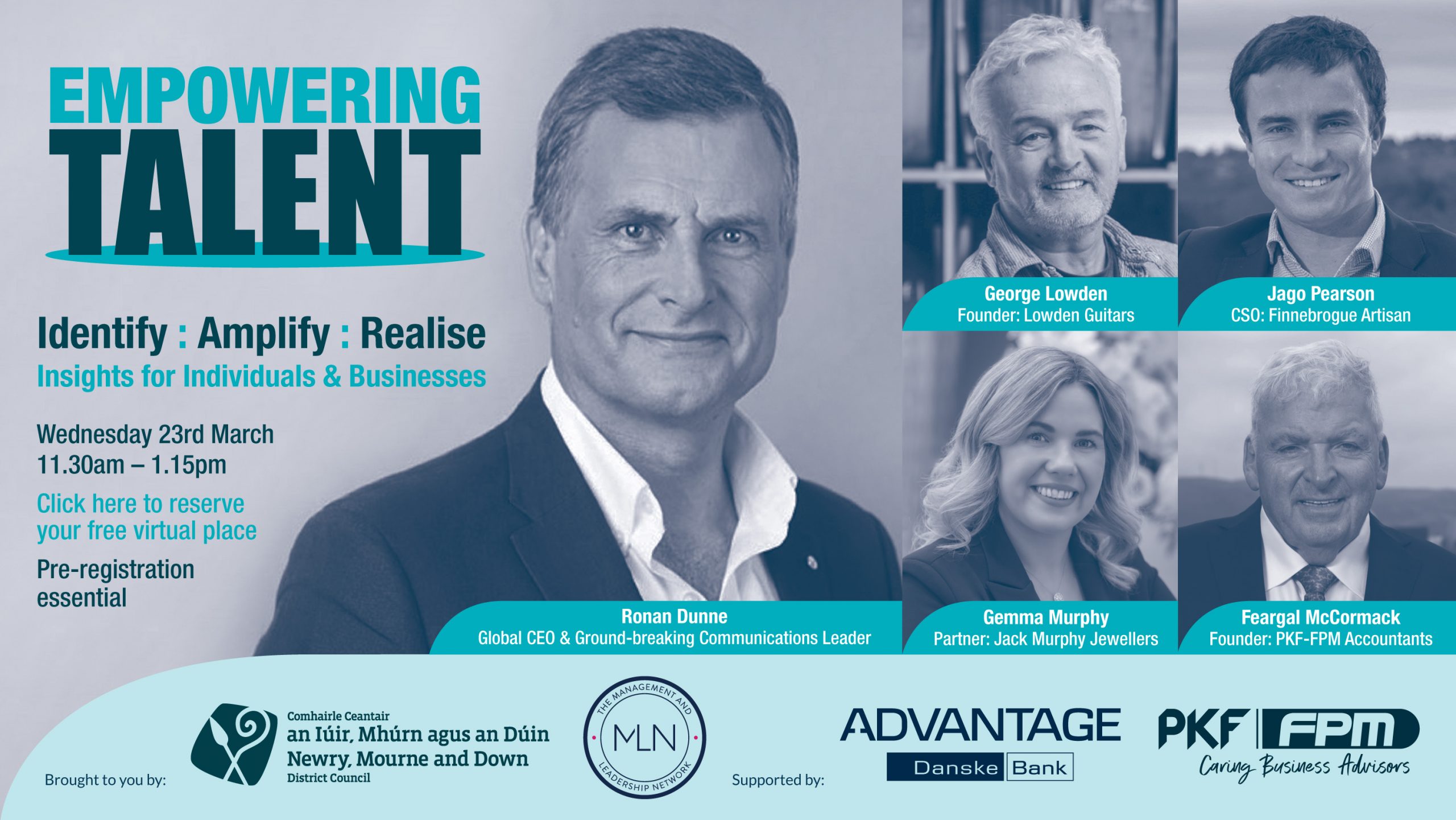 Event Details
Date:
Wednesday 23rd March 2022
Time:
 11.30am – 1.15pm
Venue:
 Online
Cost:
 FREE (tickets have been 100% subsidised by the event partners)
Booking:
Click here
 to request a complimentary place (pre-registration essential).
---
Join us for this widely anticipated

EMPOWERING TALENT

event. 
The event, which will be live streamed from Killeavy Castle, will explore how individuals and businesses can identify, amplify and realise their own talent and that of their teams.
Talent is one of the most challenging issues currently facing businesses on the island of Ireland and around the world. Attendees will hear world class insights from Global CEO & ground-breaking communications leader, Ronan Dunne who will headline the event. (Full Bios below)
FPM's Managing Director, Feargal McCormack will chair the event which has been created by Newry, Mourne and Down District Council and the Management and Leadership Network and will be joined by local business leaders including:
George Lowden | who, self-taught, began making guitars 45 years ago and is now one of the highest-regarded guitar makers on the planet.

Jago Pearson | who is Chief Strategy Officer of Finnebrogue Artisan and Chair of the international non-profit organisation, Foundation Earth.

Gemma Murphy | who is partner and manager at the award-winning Jack Murphy Jewellers, will also share how a focus on 'talent' has been at the heart of the company's recent growth.
Speakers
---
Ronan Dunne
Global CEO & Ground-breaking Communications Leader
As Executive VP of Verizon, the world's largest telecommunications company, Ronan is helping to usher in a 5G revolution in the same way as he did with mobile networks when he was CEO of O2 in the UK in the early 2000s. Ronan leads the team responsible for delivering voice, data, television and wireless products and services to more than 100 million Verizon customers. He also plays a prominent role in the global 'One Young World' organisation which empowers young people to lead and make lasting connections. Ronan has recently been appointed as Executive Chairman of 6 Nations Rugby.
---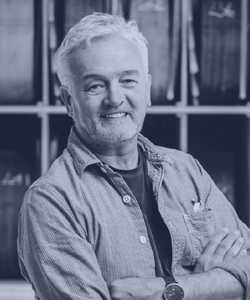 George Lowden
Founder: Lowden Guitars
George began manufacturing guitars by hand 45 years ago. Learning the trade 'the hard way' through self-teaching, his focus on craftsmanship and quality have contributed to his rise to one of the highest-regarded global guitar makers. Notable owners/players include Eric Clapton, Paul Brady, Gary Lightbody, Damien Rice and Ed Sheeran with whom George is now collaborating on the multi-award-winning 'Sheeran by Lowden' brand.
---
Jago Pearson
Chief Strategy Officer: Finnebrogue Artisan
As CSO, Jago sets the long-term strategic direction of the business. He also chairs the board of the international non-profit organisation, Foundation Earth. Jago was previously a director at one of London's leading Communications firms, Media Intelligence Partners. During this time, he advised some of the highest profile campaigns, companies and charities in the UK, as well as former cabinet ministers, members of Parliament and Members of the European Parliament.
---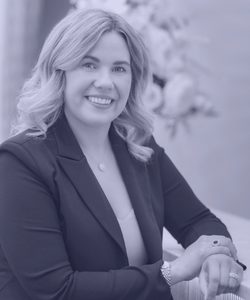 Gemma Murphy
Partner & Manager: Jack Murphy Jewellers
Recognised as an innovative leader in her industry, Gemma was recently named 'Best Business Woman' at the Greater Newry Area Business Awards. Having commenced her career as a social worker, she joined the family business and now has a proven track record for identifying business opportunities. She has been at the forefront of the company's recent 2,760 sq. ft extension and refurbishment, which resulted with the award 'Store Design of the Year' at the UK Jewellery Awards in London, one in a long line of recent award wins.
---
Founder & MD: FPM Accountants
FPM started as a one-man business in 1991 and has grown to be one of the leading accountancy and business consultancy practices operating on the island of Ireland and globally, as part of PKF International network family. The company employs over 120 people across 5 offices, having achieved average business growth in excess of 15% each year over the past 30 years. Feargal is a Past President of Chartered Accountants Ireland and has received honorary Doctorates from Ulster University and Queens University Belfast.