Need a call back?
Simply fill out the form below and we'll call you.
Give us a call!
Get in touch, we want to hear from you.
Upload your CV
Be a part of our team at FPM, simply fill out the form below.
Upload your CV
Be a part of our team at FPM, simply fill out the form below.
back to news
30 March 2022
Empowering Talent | Catch up on Demand
---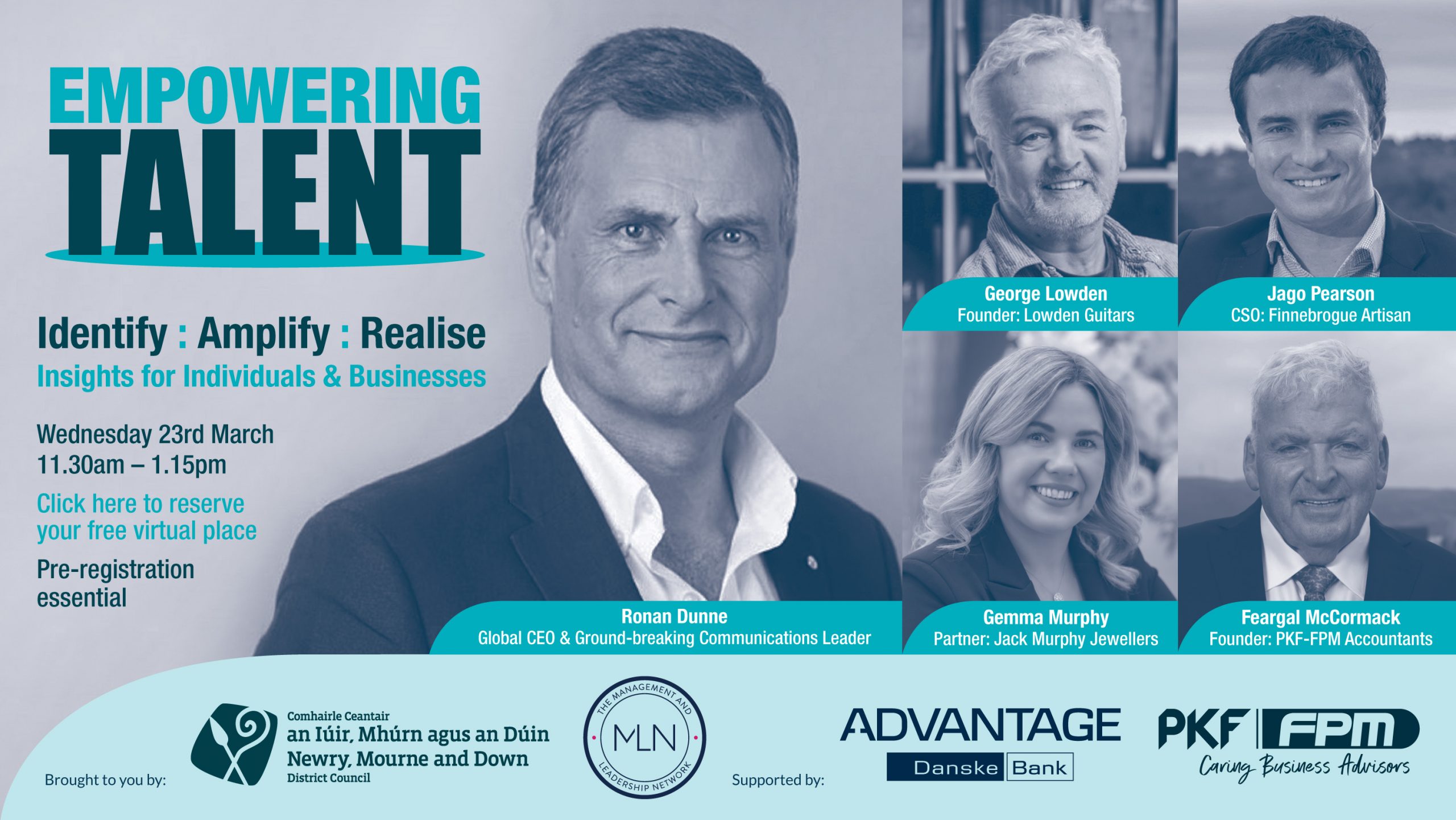 Encase you missed it, you can now catch up on demand.
Just click the 'watch video' button below.
---
This widely anticipated

EMPOWERING TALENT

hybrid event took place on Wednesday 23rd March 2022 in the stunning surroundings of Killeavy Castle with a global audience of
over 600
in person and online delegates. 
The event, which was live streamed, explored how individuals and businesses can identify, amplify and realise their own talent and that of their teams.
Talent is one of the most challenging issues currently facing businesses on the island of Ireland and around the world. Attendees heard world class insights from Global CEO & ground-breaking communications leader, Ronan Dunne who headlined the event. 
FPM's Managing Director, Feargal McCormack hosted the event by Management and Leadership Network and the Newry, Mourne and Down District Council  and was joined by local business leaders.
Ronan Dunne | Executive VP of Verizon, the world's largest telecommunications company, leads the team responsible for delivering voice, data, television and wireless products and services to more than 100 million Verizon customers. Ronan is ushering in a 5G revolution in the same way he did when he was CEO of O2 in the UK in the early 2000s. Ronan was recently appointed as Executive Chairman of 6 Nations Rugby.

George Lowden | who, self-taught, began making guitars 45 years ago and is now one of the highest-regarded guitar makers on the planet.

Jago Pearson | who is Chief Strategy Officer of Finnebrogue Artisan and Chair of the international non-profit organisation, Foundation Earth.

Gemma Murphy | who is partner at the award-winning Jack Murphy Jewellers, will also share how a focus on 'talent' has been at the heart of the company's recent growth.