Need a call back?
Simply fill out the form below and we'll call you.
Give us a call!
Get in touch, we want to hear from you.
Upload your CV
Be a part of our team at FPM, simply fill out the form below.
Upload your CV
Be a part of our team at FPM, simply fill out the form below.
back to news
01 September 2023
How Best To Organise Your Finance Function
---
Your finance function is the eyes and ears of your business. It gives you insight where you need and reports on your past and predicts your future. A finance team needs to have the right people in the right seats…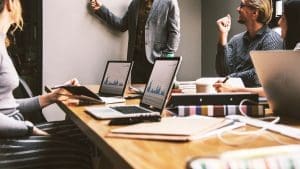 There is a tendency within businesses to view the finance team as an administrative function and as a burden to operational teams growth plans. This is due to financial controllers being the ones to say no more than any other team member. A well organised finance team will tell you no at the right time and when you need to hear it as a business. If your finance team is organised in the way it should be they will have a seat at the operational table to grow your business alongside you.
What does that mean in practice? Your finance team needs to have the level of experience in your industry sector and wealth of experience as an accountant to steer you in the right direction. An experienced and valued finance colleague means that you can put weight on the decisions you make as a team. As a financial controller I said no at the right time and in collaboration with the rest of the business. A well timed and timely no means that there will be a yes coming in the future. I said no when the growth of the business was going to outstrip the cash flow. Growth is something that needs balanced with your finance team so it is sustainable and achievable. The yes always came when we had mapped cash flows and contract costings… yes accountants love a spreadsheet but for a reason!
By having the wealth of experience to run a team all of the day to day functions are performed timely and efficiently by experienced processors so the more senior time can focus on key business decisions. This means that your finance team needs to have a breadth of experience in the right areas to create a rounded and accurate and proactive function. It may be time to outsource your function to get the breadth of experience you need at a cost that is effective.
THE FINANCE DEPARTMENT OF THE FUTURE
When I was doing my training there was a commonly held belief that a lot of what accountants do would be automated by robots and there would be no need for traditional accounting functions anymore. This is just as true as the 'Year 3000' song that I listened to on repeat when I was 12. We are unlikely to be living underwater and we are even less likely to have been replaced by robots.
The robotic tech has evolved over the course of my career to a place where a bank can be reconciled quickly and efficiently without the need to manual key entry. That at the time was transformational. The technology will continue to evolve, more transaction processing will continue to be automated and there will be less of a need for human intervention. However we aren't being replaced by robots.
The finance function of the future has the ability to use the technical excellence of people coupled with operational finance insight that only people can offer alongside the simplification of transactional processing that robotic technology brings. If you ask any accountant their love of the profession comes from the value that we can bring and deliver to the businesses we work alongside not from being a number cruncher, a robot can do that. True relationships with our clients are the satisfying elements of our job, not posting the debits and credits.
WHY A BUSINESS NEEDS THE FINANCE FUNCTION
Have you ever played pin the tail on the donkey as an adult? I have. Being spun around with your eyes covered was not a pleasant experience as a grown up, I was more likely to pin the tail on the wall in a different room than I was to get it on the donkey. Running a business without a qualified and efficient finance function is like trying to play pin the tail as an adult.
A finance function is the eyes and ears of the business. It isn't just there to report on where you've been but on where you are going. Real time financial information gives you the tools you need to make the decisions on where your business can go. If you are in a period of sustained growth managing your cash flow is essential. Growth often requires working capital investment. This is impossible to forecast without an accurate and timely finance function. With the history accurate and up to date an efficient, effective and proactive finance function can properly leverage your growth.
If you would like further information on how to organise your business' finance function, please get in touch with our Virtual Finance Function Team.