Need a call back?
Simply fill out the form below and we'll call you.
Give us a call!
Get in touch, we want to hear from you.
Upload your CV
Be a part of our team at FPM, simply fill out the form below.
Upload your CV
Be a part of our team at FPM, simply fill out the form below.
back to news
11 February 2021
Irish Tax Guide 2021
---
FPM recognises the importance of tax planning as part of our clients' overall financial planning. We are therefore pleased to release our Irish Tax Guide for 2021.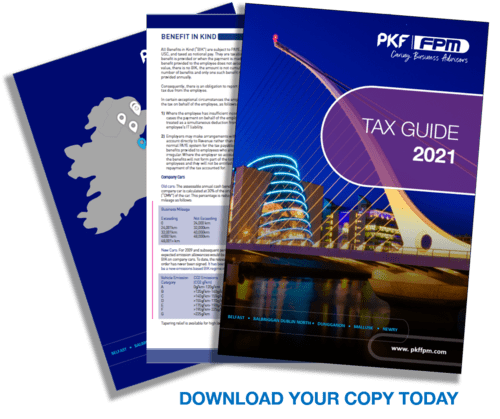 We trust that this comprehensive user-friendly guide to tax in Ireland will prove invaluable to you. It incorporates all the changes included in the Finance Act 2020.
FPM's Tax Division is made up of All Island Tax Specialists who are based both North and South of the Irish border. This means our Tax Team are experts on the intricacies and complex reporting requirements of both tax jurisdictions on the Island of Ireland, ensuring we provide the best possible advice to our clients.
This booklet is intended to provide a general guide to the subject matter and should not be regarded as a basis for ascertaining the liability to tax in specific circumstances. No responsibility for loss to any person acting or refraining from acting as a result of any material in this publication can be accepted by FPM. Readers should not act on the basis of this publication without seeking professional advice.
---
Here to Help
If you have a tax query or need tax advice, please contact our Tax Team today or email me directly at the address below.