Need a call back?
Simply fill out the form below and we'll call you.
Give us a call!
Get in touch, we want to hear from you.
Upload your CV
Be a part of our team at FPM, simply fill out the form below.
Upload your CV
Be a part of our team at FPM, simply fill out the form below.
back to news
22 June 2020
re:launch | A Virtual Summit
---
Applying Tomorrow's Logic to Today's Turbulence
---
Don't miss this Virtual Event, a rare opportunity to hear world-class insights from a Globally Renowned Business Strategist

Pre-Registration is Essential | Reserve you Complimentary Place
more about our speakers
---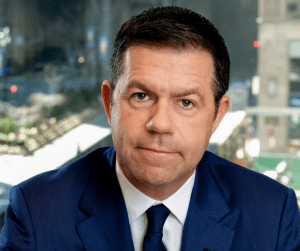 Declan Kelly
Chairman, CEO and Co-founder of Teneo
Teneo is a global CEO advisory firm that tackles the world's toughest business challenges. In an increasingly complex world, in which the only constant is disruption, Teneo provides strategic counsel to CEOs and senior executives from the world's leading companies. Under Declan's leadership the company now consists of over 800 professionals based in 20 offices across the globe. Born in County Tipperary and now based in New York, Declan remains a passionate champion of Irish business. Prior to Teneo, he served as the U.S. Economic Envoy to Northern Ireland at the U.S. Department of State, appointed by Secretary of State, Hillary Clinton, in September 2009. Declan is a graduate of The National University of Ireland (Galway) and an honorary Visiting Professor at Queen's University Belfast. In 2011 he also received an honorary doctorate from the University in recognition of his service to the community and economy of Northern Ireland. In 2012, he was awarded the Ellis Island Medal of Honour, presented to individuals of different ethnic backgrounds who distinguish themselves by their contributions to society in the United States. Declan serves on the board of Global Citizen, a leading international advocacy organization dedicated to ending extreme poverty by 2030. Through his involvement with Global Citizen, Declan served as an Executive Producer of 'One World: Together At Home' a historic broadcasting event held on April 18th, 2020 which has raised $127 million in commitments to date in support of health care workers in the fight against the COVID-19 pandemic. He also served as an Executive Producer of the 'Global Citizen Festival: Mandela 100' which brought together heads of state, dignitaries, many of the world's most talented artists and influencers, and thousands of global citizens to celebrate the centenary of Nelson Mandela and led to 60 commitments and announcements worth $7.2 Billion, set to affect the lives of 121 million people.
In conversation with Feargal McCormack, Declan will discuss a wide range of topics including his own leadership journey, and his view on how businesses and leaders can compete and win by Applying Tomorrow's Logic to Today's Turbulence.
Feargal McCormack
Founder and MD of FPM Accountants
FPM started as a one-man business in 1991 and has grown to be one of the leading accountancy and business consultancy practices operating on the island of Ireland and globally, as part of PKF International network family. The company employs over 120 people across 5 offices, having achieved average business growth in excess of 15% each year over the past 29 years. Feargal is a Past President of Chartered Accountants Ireland, a Visiting Professor at Ulster University Business School and a recent recipient of an honorary Doctorate from the same institution. Feargal is also a member of the Queen's Management School International Advisory Board. He was named British Accountancy Awards 'Partner of the Year' in 2018 and Irish Accountancy Awards 'Accountant of the Year' in 2019.
Feargal will set the event context by sharing how local businesses might Reflect, Respond & Rebound. He will then host the discussion with Declan Kelly under the Chatham House Rule.
this event is brought to you by
---

---