Need a call back?
Simply fill out the form below and we'll call you.
Give us a call!
Get in touch, we want to hear from you.
Upload your CV
Be a part of our team at FPM, simply fill out the form below.
Upload your CV
Be a part of our team at FPM, simply fill out the form below.
back to news
10 December 2020
Webinar for Legal Professionals | Effectively Engaging a Forensic Accountant

Join us on Thursday 17th December at 12pm for a Webinar for Legal Professionals, where we will be looking at How to Effectively Engage a Forensic Accountant.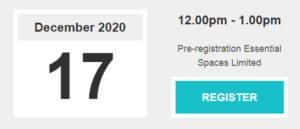 ---
When it comes to litigation, reliable financial analysis and reports can make a big difference. Forensic Accountants play a pivotal role in this process.
Effectively engaging Forensic Accountants can significantly reduce time frames, assist in producing robust financial evidence and positively impact the outcome.
>> Key webinar take-aways:
Focus areas for a Forensic Accountant in calculating financial losses

Specific examples with a step-by-step walkthrough on how financial losses are calculated under various heads of claim

8th Edition of Ogden tables – what has changed?

Implications of Swift v Carpenter judgement on accommodation claims

Demystifying business and share valuation

Interesting case studies
---
>> About the Speaker

Seamas Keating | FPM Director & Head of Forensics
Seamas is an experienced forensic accounting expert and leads the FPM Forensics team, which is one of the fastest growing forensic accounting practices in Northern Ireland.
Seamas is a qualified Chartered Accountant with over 15 years' professional experience.

Seamas will be joined by a panel of subject matter experts from the FPM Forensics Team.
>> Recent Articles
---
How can we help?
If you have questions or require a quote, please contact our Forensics Team for assistance or call us on +44(0) 28 9024 3131 (NI) or  +353(0) 1691 3500 (RoI).