Need a call back?
Simply fill out the form below and we'll call you.
Give us a call!
Get in touch, we want to hear from you.
Upload your CV
Be a part of our team at FPM, simply fill out the form below.
Upload your CV
Be a part of our team at FPM, simply fill out the form below.
back to news
12 October 2023
Sustain Exchange Hybrid Summit | 24th Oct
---
---
WHAT CAN YOU AND YOUR ORGANISATION DO

TO HELP REVERSE THE CLIMATE CRISIS?
---
| | |
| --- | --- |
| DATE: | Tuesday 24th October 2023 |
| TIME: | 10.30am – 12.30pm |
| VENUE: | Virtual (In Person Tickets Sold Out) |
| COST: | FREE |
| BOOK: | CLICK HERE Pre-registration essential |
---
Register your place. Mark your calendars. This is an event you do not want to miss.
2023 Summit Speakers.
---
Colm O'Regan
​Climate Author & Broadcaster
Colm is a best-selling author and critically acclaimed broadcaster. He is one of Ireland's most in-demand MCs and has been invited to address some of the best-known brands on the planet at events in Ireland, Europe and the USA. Colm creates and presents a multi-award winning RTE 1 Radio show and writes a weekly column for the Irish Examiner. The author of 6 best-selling books, Colm's latest publication 'Climate Worrier: A Hypocrites Guide to Saving the Planet' is about his journey, about trying (and often failing) to be part of the solution to the big issues, while not despairing at the endless hypocrisies that come from also being part of the problem. It has received outstanding reviews from The Irish Times and Sunday Independent.
---
Rachel Post
FPM International ESG Specialist
Rachel is dedicated to guiding c-suite executives, business leaders, and multinational companies in implementing effective ESG strategies and activities that drive improved ESG performance. Passionate about creating a sustainable future for generations to come, Rachel excels in helping businesses embrace a triple bottom line approach – encompassing people, planet, and profit. Her expertise empowers organisations to make a meaningful and measurable impact on environmental and social outcomes, while also unlocking long-term economic value. With a career spanning five countries, Rachel brings invaluable cross-cultural insights and a deep appreciation for the diverse challenges faced by organisations worldwide. Her global perspective enriches her ability to address complex sustainability issues and tailor strategies to the specific needs of businesses operating in different contexts.
---
Jacqueline Gibson

Sustainability & Circular Economy Leader
Jacqueline has spearheaded pioneering sustainability projects across a number of continents. From presenting at the UN Global Compact in Red Square, to conservation land use and climate change projects in sub-Sahara Africa, to consulting to Manchester United Plc on ethical and social initiatives, Jacqueline radiates a passion for sustainability that inspires action. She delivered the highest 'Green Tourism' standard in the world for Blenheim Palace, which is now the first landed estate in the UK to become carbon neutral, with planning for Europe's largest solar park.  Closer to home, she has delivered award-winning work for Belfast Harbour, NI Housing Executive and Grahams. Now channelling her expertise towards the local circular economy, Jacqueline and her team are delivering an average of £20,000 savings per month to NI businesses.
---
Philip Rainey

CEO of a Planet-Positive Scale-Up
Philip is CEO of a company that combines local need, planet-positivity and business opportunity. Founded in 2022, Weev Ltd recently secured a £50 million investment to help address the shortage of electric vehicle (EV) charging infrastructure in Northern Ireland. The start-up, turned scale-up, set out with the aim of creating NI's largest privately operated electric vehicle charging network. This ambition was based on the reality that NI had only 20 public charge points per 100,000 people – substantially lower than the UK average of 60. Aswell as the public charging network, Weev is delivering significant growth through their end-to-end EV solutions which include business lease, and home/business charging all of which are underpinned by a collaborative mindset.
---
Debbie Caldwell
Climate Commissioner
Debbie leads Belfast City Council's climate work and co-chairs the 'Belfast Resilience & Sustainability Board' and the Belfast Climate Commission. Debbie is currently leading a programme of work that includes developing a localised roadmap to decarbonise the city, supporting a retrofit hub and developing of an EVI Strategy as well as projects that are re-naturing the city. Prior to joining the Council, Debbie led the design and delivery of climate investments in Asia and Africa. In Bangladesh, Debbie led a £5m development project supporting vulnerable communities living in the coastal zone and a series of scoping studies to support the design of a planned £200 million climate programme. She also advised the Government of Rwanda for several years on its national climate fund (now the largest national climate fund in Africa) and the Green City pilot project in Kigali.
---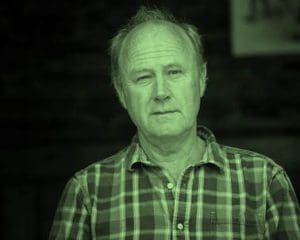 Sir Tim Smit KBE (Virtual Keynote)

Globally Renowned Entrepreneur
Tim is Executive Chair and Co-founder of the multi award-winning Eden Project in Cornwall. Since its opening in 2001, over 23 million people have come to see a once sterile pit, turned into a cradle of life containing world-class horticulture and startling architecture symbolic of human endeavour and our dependence and unbreakable part in the systems of the natural world. Eden employs circa 350 people and has delivered over £2billion into the Cornish economy. An international authority on business and the environment, Tim has received honorary doctorates and fellowships from a number of universities as well as a special award EY Entrepreneur of the Year Award, which recognises the contribution of people who inspire others with their vision, leadership and achievement. Within his virtual keynote, Tim will highlight the need to lead by example, to stick to principles but move out of your comfort zone, to meet challenges head on, and "to dare to be ambitious."
---